Chiropractor
Donald Bretz D.C.
From an early age, Dr. Bretz had always been fascinated with the human body & he always knew instinctually that he wanted to serve, empower, uplift & liberate people from unnecessary suffering naturally! His mission is to care for the spines of those he is blessed to touch with purpose & intentionality. He serves from love while being authentic about the true message of Chiropractic.
His belief is that every man, woman & child needs Chiropractic to become & remain subluxation free for a lifetime. He says every morning that he will speak and spread the truth about the miracles and necessity inherent in the Blessing of Chiropractic!
Dr. Bretz was born & raised in Omaha, NE where he graduated from Creighton Preparatory High School, a college preparatory Christian High School. He continued his college education at Iowa State University in Ames, IA where he studied Exercise Sports Science & took a pre-medical curriculum.
Dr. Bretz moved on to an education at Palmer College of Chiropractic in Davenport, IA where he graduated on October 24th, 2003. Dr. Bretz has been practicing chiropractic in the great State of Michigan for over 17 years now......time flies when you love what you do for a living!
Dr. Bretz became interested in chiropractic from a college buddy who at the time was studying and taking classes in preparation for entrance into chiropractic college. His friend talked of all the miracles he had seen and heard from visiting his hometown chiropractor and Dr. Bretz knew in that moment 'chiropractic' was what he wanted to dedicate his life to! 'Honestly as I listened to my friend speak of chiropractic something began to stir within me and I knew this was my calling from the Lord!' I will never forget that moment when I was introduced to Chiropractic! I then sought out my first chiropractor and almost overnight my allergies, asthma, chronic runny nose, acne, and chronic tiredness disappeared. 'I also noticed a change in my outlook on life, my attitude, and everything just seemed to function better in my life and body!' 'Chiropractic literally changed my life and I just want to be a vessel to help it change others' lives as well!' Upon graduating I was told by a practicing chiropractor that 'Chiropractic is a calling and you have been called to serve your community by helping them save their own lives through your chiropractic care and views on health and wellness!' I genuinely believe this statement with all my heart & soul!
Dr. Bretz enjoys reading the Bible, listening to multiple pastors around the country, studying health & wellness, chiropractic, running, lifting, movies, traveling, going to seminars, self-improvement, boating, cooking, grilling out & spending time with his lovely wife Liz Bretz! He also loves playing with & walking his cute little dog & our office dog 'Lexi.'
Chiropractor
Alicia Strunk D.C.
Dr. Alicia Specializes in: Nutrition Response Testing, Detox, Digestive Health, Immunity, Mental Health, Webster Technique, Pregnancy Chiropractic, Pediatric Chiropractic, and Family Chiropractic. She loves to crack tough cases & has a passion for helping through natural healing!
Dr. Alicia Strunk grew up on the Southeast side of Michigan, attending and graduating from Romeo High School. During her time as in undergrad, she began to see ailing family members struggling with chronic, preventable lifestyle dis-ease and this inspired her to begin looking at alternative options for healing. She graduated from the National University of Health Sciences in August of 2017 with her doctorate as a Chiropractic Physician. It was during her studies that she found her passion for all things nutrition and functional medicine.
After graduation, Dr. Alicia moved to Southern California where she was an associate in a large family-focused practice. Here Dr. Alicia trained in pediatric adjusting and earned her certificate through the International Chiropractic Pediatric Association (ICPA) in the Webster Technique, a specific assessment and diversified adjustment for pregnant women.
Today Dr. Alicia uses a combination of chiropractic, Nutrition Response Testing, functional medicine, herbalism, and lifestyle changes to help patients reach their best health.
Truly believing in the body's innate ability to heal and her individualized approach patients are met where they are at in their health journeys and given everything they need for success.
---
Nutritional Testing Special
Dr. Alicia is going to be offering a special for her first month here for Nutritional Testing:
Only $89 for a 2-part appointment!!
Day 1 is your initial appointment which is information information-grabbing day. Consult, History, & Nutritional Testing.
Day 2 is the report of finding day where Dr. Alicia will tell you what she found with her testing, correction planning moving forward, & supplement recommendations.
These 2 appointments would give you a deep dive into what is going on inside & then you could decide if you want to move forward. This IS the same testing that Dr. Bretz used to offer in our clinic when we first opened.
Dr. Don has decided to hire Dr. Alicia to take over this portion of the practice so he can focus on chiropractic care & Tranont only. This would allow us to have nutritional testing back onsite here at Organic Approach Chiropractic & Wellness! This also brings a new component of chiropractic into our clinic since Dr. Alicia's passion is pediatric & pregnancy chiropractic. Children are her specialty & now we can see your whole family in our practice!
Chiropractor
Skylar Bakko D.C.
Dr. Skylar Bakko is a Doctor of Chiropractic, Functional Medicine, & Developmental Functional Neurology. He went to chiropractic school at Palmer College of Chiropractic in Davenport, Iowa and graduated cum laude in February 2012.
Since earning his Doctor of Chiropractic, he completed hours of study on Brain-Based Wellness, including Quantum Neurology, Applied Kinesiology, Developmental Functional Neurology, Neuro Emotional Technique, and Beyond Functional Medicine. Awarded the Katman Doctor of the Year award in 2022, Dr. Skylar Bakko has dedicated his life to helping those suffering from pain and chronic illness.
The ultimate turning point for him was when his family chiropractor saved his mom's life. She had been experiencing fatigue, weight gain, poor sleep, digestive problems, muscle pains, hair loss and many others. His mother was first misdiagnosed with having an infection and their chiropractor detected a potential problem with her thyroid. It was later discovered that his mom had thyroid cancer. Thankfully, it was found early enough, and after a few medical procedures, she was cancer-free. It was at that moment in his life that he chose to become a natural healer.
The whole purpose of our clinic is to be a beacon of hope for the community in need. Its purpose is to not only help others maintain their health but also to give life back to those who are suffering. He is continuously striving to improve the techniques and technology he uses in his clinic and believes in the three main principles of alternative healing: we are born with divine intelligence, which is the intelligence to self-regulate and self-heal; the body should be maintained and healed using natural methods; and when love and skill are combined expect a masterpiece.
Dr. Bakko is thankful to have been blessed with the knowledge and skill to help people. Though the path can be challenging, he thrives in the ever-evolving learning experience that comes with treating rare diseases and chronic pain. For him, the best feeling in the world is knowing he has helped change someone's life by restoring their own healing potential.
Family is also an important part of his life and he cherishes the relationships he has with his parents and sisters. He is happily married to his wife Susy and together they have a gorgeous little girl. Dr. Bakko is an avid sports fan and enjoys playing soccer, bowling, playing the drums, fitness, and trying new cuisines.
The Bakko Guarantee
"I will do whatever it takes to resolve your problem once and for all, and I will do it naturally and painlessly. I promise to be more persistent than your problem."
OFFICE MANAGER
ELIZABETH "LIZ" BRETZ
I am your 'go to person' for patient satisfaction & relations. I am proud to say that I am bi-lingual, I speak Polish fluently & I would be honored to help anyone that may need assistance translating. I was raised in the metro Detroit area, with some great Christian values and follow them every day in everything I undertake.
I have been side by side with my husband Dr. Bretz in our Chiropractic office for 12 years now! I absolutely love seeing patients get their transformational healing through chiropractic care, nutritional testing, & massage therapy! Their 'wins' and their 'successes' are what absolutely lights my fire for we as a couple love being of service to our community!
I have gone to dozens of seminars with my husband for Nutritional Response Testing (NRT), CRA, patient advocate training much more. By knowing everything about our business, I can be versatile throughout the office. I love that I can float through the office helping with supplements, chiropractic assistant, patient care & proper management of the office!
I love the summer because we enjoy boating, fishing, going up north (Travers City is one of our favorite locations) cooking out & anything else outdoors! I love to travel & hope to do more of it soon! We love going to seminar & heightening our education, knowledge & wisdom. One of my favorite places I have ever been is Europe, the Mediterranean was simply breathtaking!
My husband and I love attending church, donating our time, helping with charitable events such as school events, local employers, etc.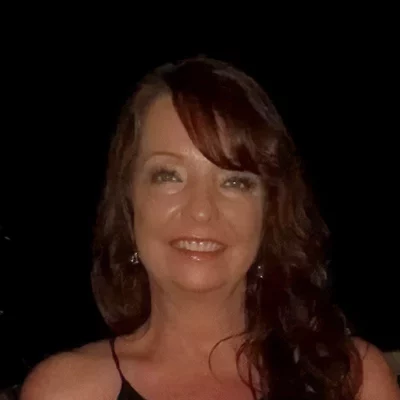 MASSAGE THERAPIST
CHRISTINA
I have been a massage therapist for 23 years now! My specialties are Relaxation/Swedish, Hot Stone Massage, Pre-Natal Massage, Rain Drop Therapy Technique/Young Living Essential Oils & Cupping Therapy!
I love helping & serving others & making them feel better from the inside & out.
When they get on my table, my intention is to melt their stress away, get them into a state of relaxation, peace & to make sure their muscles are relaxed & feeling much better then when they walked in.
I love connecting with my clients, assisting in shifting their emotional wellbeing & the energy connection formed from helping them heal and move to new levels of health/wholeness.
In my spare time, I enjoy Boating with my fiancé in the summer, walking my 2 sweet dogs 'Oscar' & 'Georgy,' biking & traveling.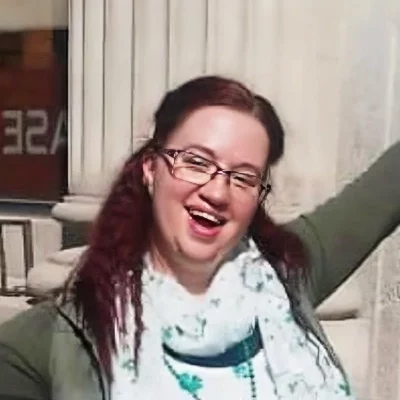 MASSAGE THERAPIST
ALEXANDRA
I have been a massage therapist for 12 years now. I graduated from Carnegie Institute in 2008. The styles of massages that I do are: Deep tissue, Therapeutic, Prenatal, & Oncology Massage.
A little more about me, I love to travel, going to the Renaissance Festival in awesome & going to a lot of different events with my older sister. I'm very happy & excited to meet & work with all of you.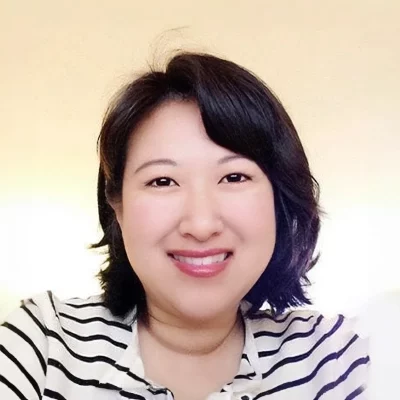 ACUPUNCTURIST
CINDY AHN L.AC. DIPL. AC.
Cindy graduated from Pacific College of Oriental Medicine with a Masters in Traditional Oriental Medicine & Acupuncture. My passion for healing naturally drew me to acupuncture. I've been practicing acupuncture for 20 years in various outpatient clinics & medical offices in the local Macomb area. I treat anything from stress management to acute & chronic pain.
In my free time, I enjoy being with my two boys & husband. I also love working out, doing fitness-related activities & living a healthy lifestyle.
I am here to guide you in your healing journey & can't wait to meet you!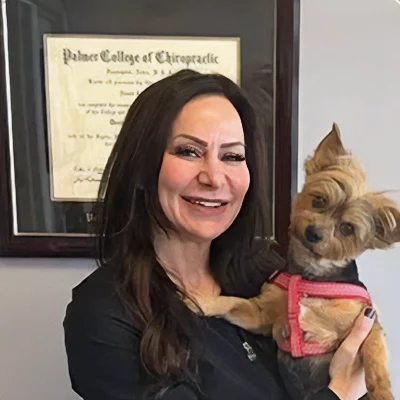 FRONT DESK OPERATIONS
WENDY REED
I am the smiling face you will see behind the front desk here at Organic Approach Chiropractic LLC! I am a mother of a spunky 3-year-old little girl and a 85lbs Pitbull. I love health & fitness. I have been an athlete my entire life. I am also an Esthetician. Taking care of the place we live 'our bodies' is at the top of my priorities!
I also love football, on Sundays you will find me at Ford Field watching and cheering on the Lions! I am here to schedule your appointments and answer any questions you may have. I am looking forward to meeting all of you!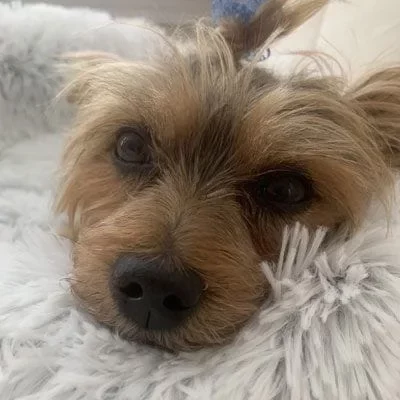 OFFICE PET & WELCOMING COMMITTEE
LEXI BRETZ
Lexi just turned 12 years old this Easter 2021! She loves traveling, treats, toys, bones, sleeping, bird watching, long walks & boating! Lexi is Liz & Dr. Bretz's 'little princess' & she has been coming to work with them for over 10 years now!
She loves to greet clients, show them to their rooms & she really adds more love and joy to those she is blessed to encounter! She has two beds in the office so you can usually catch her in either one catching up on some sleep!
Monday
Closed
---
Tuesday
9:30am - 1:00pm
2:30pm - 6:30pm
---
Wednesday
9:30am - 1:00pm
2:30pm - 6:30pm
---
Thursday
Closed
---
Friday
9:30am - 2:00pm
---
Saturday & Sunday
Closed